St.  Clement Parish Religious Education Program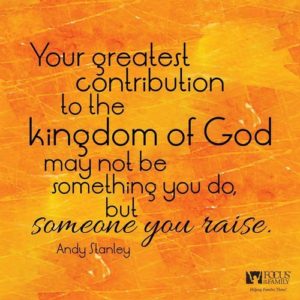 Father Thomas Vala, Pastor
   Father Gregg Leo Abidilla, Parochial Vicar

Ms. Patricia Thein, Coordinator      
Mrs. Lorraine Carmichael, Assistant

                                        172 Freneau Avenue, Matawan, New Jersey 07747
                                                              732-566-3616, option 2
                                                    Email:  stclementprep@optonline.net
  Office Hours:     
Sunday: 8:00 AM – 11:00 AM
Monday: 2:00 PM – 7:30 PM
Tuesday: 2:00 PM – 7:30 PM
It is our policy that students must attend the day/time/class for which they are registered. Please do not contact the office to ask if your child can attend on other dates/times.
  In an effort to hold students more accountable for their learning, students in grades 6, 7  will be tested after each unit in their book (4 times/year). A minimum of 70% average is required to move on to the next grade. There will be no re-tests offered. Special consideration will be given for those with IEPs.         
Grade 8 will have a mid-term and a final exam.      Those students not achieving a 70% score will be given an assignment to complete to improve their score. 
The syllabus for each tested grade (6,7,8) can be found on the Calendar Tab above.
All Religious Ed families are asked to sign up for FlockNotes, which will send you up to the minute notices about St. Clement Parish.
Please click on the "Home" drop down box for information and to sign up for instant messages from the church to you!
All students must bring a pencil to class each week.
1st and 2nd graders need  to bring a 24 count (no larger, please) box of crayons, which will be kept here for their use.
 7th and 8th graders also need a notebook.
All students, whether in class or homeschool, should attend Mass each Sunday with their family. This is not so much a PREP requirement, but rather a weekly obligation as a member of the Catholic faith.

In the event of inclement weather or other non-weather related emergencies, closings will be posted on the home page. Please check before coming to class each week.
In registering your children for PREP, you are making a commitment to them and to St. Clement Church. This commitment bears responsibility by both parent and child. No other activities should be scheduled which would interfere with these class sessions. Late arrivals, early dismissals and high absenteeism are unacceptable. It sends the wrong message to our children about the importance of Religious Ed and their relationship with Jesus.
IMPORTANT: Please view the new St. Clement PREP Attendance/Absence Policy and the new Behavior Policy by clicking on the tab above.
In order to ensure safety at dismissal, please be reminded that parents must come to the school door to pick-up their children, being certain that the teacher has acknowledged your arrival. To eliminate crowds at the doorway, we will "stagger" dismissal with the little ones leaving first and eighth grade last.