Registration for the Summer Intensive July 2021 Session
By clicking on the link at the bottom of this page and registering for the Remote Summer Intensive Session, parents agree to all terms and conditions stated in the Summer Intensive Policy stated in the link below:
Remote Summer Intensive July 2021
Please read entire Policy Document thoroughly before registering for Summer intensive.
All CCD children and families must be registered with St. Clement Parish.
New students must submit Baptism certificate at the time of registration.  
Also required, if applicable:  First Communion certificate and transcripts from previous CCD programs.
Click on this link to download the Parish Registration form and submit it to the Parish Office at admin@stclementmatawan.org.
CCD Registration for the July 2021 Summer Intensive:
Link will be available to register online at the bottom of this page from February 1-28, 2021.
Online CCD Registration for September will be in April.
CCD for July will be a combination of our Home Study program and Google Classroom. 
First child in CCD $185, second child in CCD $175, third child in CCD $165.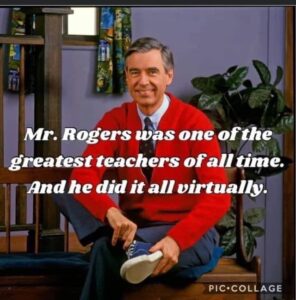 In choosing the Home Study option, parents assume complete responsibility for teaching the materials to their children and preparing them for test readiness.
Registration Policies for the September in class option:
***In registering your children for PREP, you are making a commitment to them and to St. Clement Church. This commitment bears responsibility by both parent and child. (For in class option) No other activities should be scheduled which would interfere with these class sessions. Late arrivals, early dismissals and high absenteeism are unacceptable. It sends the wrong message to our children about the importance of Religious Ed and their relationship with Jesus. (Please view Attendance Policy, found on main menu.)
***In order to register for CCD, the family must members of St. Clement Parish. 
***It is our policy (for in class option) that students must attend the day/time/class for which they are registered. Please do not contact the office to ask if your child can attend on other dates/times due to scheduling conflicts.  
***Payment in full is expected at the time of registration, unless previous arrangements have been made with the PREP office.
*** Please click here if your child carries and Epi-Pen or Inhaler to CCD:  medical form 3.  This form must be downloaded, signed by parent and doctor, and submitted each year upon Registration. (for in class option only)
***Classes fill-up quickly and will be available on a first-come, first served basis. (Please see the list of closed classes by clicking on the Registration drop box.)  
Supplies needed:                       
All students are required to bring a pencil or pen to class each week!
All 7th and 8th grade students are required to have a PREP notebook and must bring it with them to class each week.
1st and 2nd graders are asked to bring a box of crayons to be kept in class for their use. Please label box with your child's name.
Summer Registration link coming on February 1.